CAR BUILDERS | CAR RESTORERS | CAR REPAIRERS
Whatever the question the answer is "Yes"
Nothing is too much trouble for our customers
Whatever is question, the answer is "yes we can do it"
We have all seen the numerous TV shows about modifying and restoring cars or admired that awesome pick-up truck whilst stopped at the lights which just looks so cool, whether it's up high on large chunky wheels or slammed down low to the ground. Or maybe it's the understated classic car that you dream about and just have to own.
Being "car guys" with over 45 years of experience in the industry, we have a wealth of knowledge, skills and technical expertise, as well as a diverse range of contacts in the industry both in the UK and overseas, and we are here to make your dream car a reality. It is our passion for helping people bring their dream cars to life, and seeing the thrill of a customer driving away in their newly built or restored vehicle, that led us to set up King Rig Customs.
We like to think we have the answer and the answer is always "yes" we can do it!
So whether it's that "project" in the garage that "just needs putting back together" or you want us to source and build your very own "ride" to your own personal specifications, King Rig are the guys to go to. Contact us now for a free no obligation chat and it might just be your dream car being driven away next – or simply just call for a chat, our guys love to talk anything and everything motor related and can offer advice and helpful tips along the way.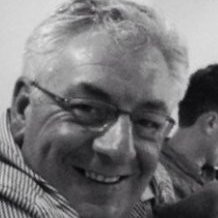 Andy Rigby
Owner & Car Restoration Expert
Since a very young age Andy has had a passion for anything with four wheels and for many years in his spare time has mastered the art of car restoration and bespoke vehicle builds. Andy has now turned his lifelong hobby into his business and takes great pride in every repair, build or restoration and treats his customer's vehicles like they are his own. A highly skilled mechanic with experience of building bespoke vehicles from scratch, there simply isn't anything Andy doesn't know on how to build, restore or repair your car.